A fractured Rose - In honor of Spirit Day....STOP intimidation and bullying! STOP the hate!
I took my blue rose and made a purple one in honour of the day and a black one to show all the hate. I fractured both of them digitally and spliced them together.
Purple: in honour of the day...to show support, encouragement and love.
Black/grey: to show how bullying produces fear, depression and self-loathing.
If you have a moment please go see this journal from one of my favourite watchers

....there is a Youtube video and poem/lyrics that expresses the sentiment of this day perfectly.....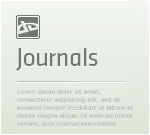 I Want To Know What It's Like...:bulletred: To Be Equal. :bulletred:

If the video linked above doesn't get the point across to all those who discriminate and hate others for who they are, nothing will.  This is what I would call a serious clue-by-redwood upside some people's closed minds and closed hearts who insist on having open mouths to shove both feet down their own throats to the hip.  Below is the entire video wording found in the description and spoken with passion and conviction by those beautiful people featured in the video.

I WANT TO KNOW WHAT IT'S LIKE

I want to know what it's like...
To be normal. To be accepted. To be human. To be equal. To be free.

I wa
And here's a stamp from